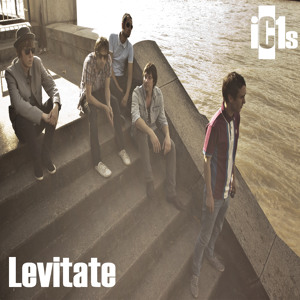 I've said many times recenly that we're currently experiencing good times as far as new bands and music goes. One of the most exciting prospects for the next couple of years are definitely IC1s. Formed in London barely a year ago, their reputation is growing rapidly from word of mouth and today sees the release of the brilliant official debut single "Levitate". If you've not heard this song yet or the demo version that's been floating around, you will be hooked from the second the drums kick in.
IC1s are not all hype and talk though. They have the songs to back up their reputation and already have some high profile fans. Alan McGee can't stop talking about them and The Libertine's Gary Powell has put the Levitate single out on his "25 Hour Convenience" record label. The band have also shared a stage with some big names already including The Cribs and The Charlatans.
I see only big things ahead for IC1s (no pun intended) and I can't wait to experience them live and to hear more material. (Check the SoundCloud link below for some demos)
Chek 'em out. Get involved. See them play...
Mick
LEVITATE is available now on iTunes
HERE
(BUY IT TODAY!)
There are more tracks to listen to
HERE
on the band's SoundCloud page.
Some good live vids available on their YouTube page
HERE
The official IC1s web site is
HERE
Official FaceBook page is
HERE